CEP Secure Client Vault
Current Clients, login to your account here–>
About: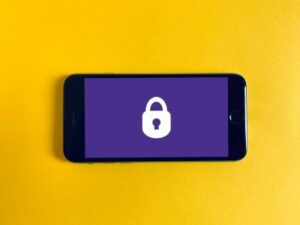 Cary Estate Planning is now offering CEP Secure Client Vault, an ultra secure online platform where clients can organize and store their estate planning documents, instructions, wishes, log-ins & passwords, specific care plans for family and pets, and more.
This exclusive service, powered by My Life & Wishes, provides you and your successors a complete guide to your life in one convenient place. Gone are the days of lost email files, hand-written notes, and thumb drives. CEP Secure Client Vault takes the guesswork out and provides secure access anytime from anywhere for you and those you love when it's needed most.
We want you to know that whether you are an existing client, a recently engaged client, or a future client, CEP Secure Client Vault is available to you!
For existing and recently engaged clients (on or after 06/27/22), You have the opportunity to sign up for this service for a one-time nominal fee ($250.00 for individuals and $400.00 for couples). All future clients will receive this as a part of their estate plan
To opt-in, click here and we will be in contact with you.
Key features of CEP Secure Client Vault powered by My Life & Wishes for your estate plan:
Organized, easy to find location for uploading copies of your Will, Trust, and Powers of Attorney with the ability to scan and upload additional documents
Enhanced peace of mind for you & your family no matter the distance or time (24/7 access)
A central place to store Letters of Intent and care details for Special Needs families
The ability to add medical/Rx notes, "Trustee handbooks", and other wishes without limitation


CEP Secure Client Vault powered by My Life & Wishes also provides: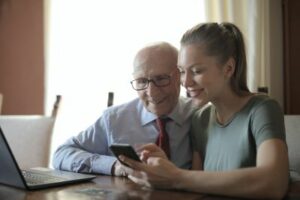 Military-grade security (AES 256 encryption)
Ability to add users with specific "levels" of access (spouse, children, partners, attorney, etc.)
Control over editing/updating personal notes, accounts, and users
A safe place for account numbers and login credentials
A one stop location for noting your social media handles and passwords
Fields to add notes on miscellaneous items or records
A back-up resource in the event of natural disasters
A helpful spot for details on your subscriptions and auto-pay bills that others may not know
**Please note that Technical Support and assistance with using the platform is solely provided by our partner My Life & Wishes.**
Please contact them directly at 844-369-4747 or [email protected]
My Life & Wishes has been in business since 2016 and is rated top three in their industry. In addition, they hold a BBB rating of A+ and work with many estate planning law firms across the country. We are thrilled to partner with them on this fantastic service.
Privacy Info:
Following the signing of your estate planning documents (for new clients) or acknowledgement form and invoice payment (for existing or pending clients as of 06/27/22 or later who chose to opt-in to this service), we will provide you with login credentials for your own account and we will upload your signed and scanned estate planning documents to the account for you. You will be able to use My Life & Wishes for no additional cost to you for the duration of Cary Estate Planning's engagement with My Life & Wishes. You understand that Cary Estate Planning does not host or maintain My Life & Wishes. We take no responsibility for My Life and Wishes and you understand that any technical support or troubleshooting must be directed to My Life and Wishes and not to our firm.