Special Education Teacher Nomination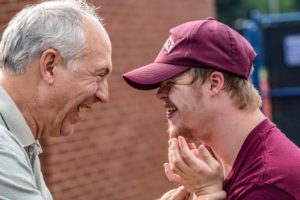 As an estate planning law firm that helps families plan for their futures, our team at Cary Estate Planning believes strongly in supporting special needs children and their families. The life of a child with special needs can present unique challenges for both the child and their family, and our firm works hard to make sure parents can plan for their child to make sure they are well cared for after you are no longer able.
However, while planning for your child's future is important, your child also has current needs such as their education. Our firm understands just how invaluable special education teachers are in the life of a child with special needs, and we want to do something to recognize these teachers for the important work that they do. That's why we started the Special Education Teacher Nomination.
This nomination will award five special education teachers a $100 gift card to thank them for their dedication to their students. The job of a special education teacher can be challenging, and in a time when virtual teaching has become the new norm for many, our firm believes that these teachers should be recognized for their continued commitment to their students.
To nominate a special education teacher whom you believe is deserving of this award, please fill out the form below by June 30, 2021. Our winners will be announced on social media and on our website in the following weeks.
Nomination Form